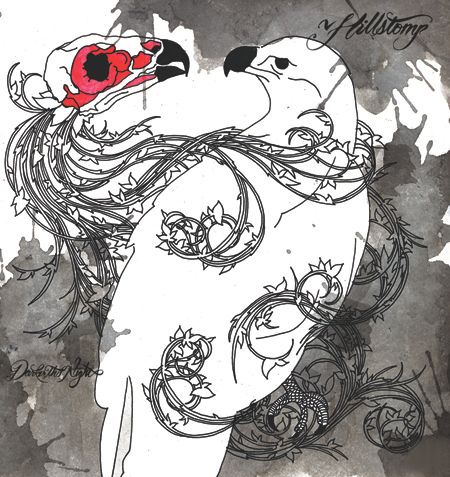 "Now is time a for darker stuff!" yells Henry Kammerer, one-half of the Portland-based duo Hillstomp on the second track of their new album Darker the Night. And dark stuff is exactly what they give the listener.
The duo's third studio release - which will be available in stores July 20 - is crammed with 14 driving and dirty ballads of debauchery, and loaded with tales of embracing late night bouts of drinking, waking and repeating the process without the blink of an eye. The whole album has a very consistent brooding mood, with unique banjo rythms that take the forefront unashamed and relentless..
While firmly grounded in the blues, Hillstomp departs and adds many different influences, from folk to garage-punk, all expressed through a soulful intensity. Considering the band is known for its captivating live performances - replete with foot-stomping slide guitar riffs and John Johnson's ramshackle percussion hammering away on plastic buckets or whatever he can grab nearby, Darker the Night does not dissapoint, and invites everyone listening to join in and sing the songs of kissing the bottle and losing love without regret.
- Stirling Myles